Hello beauties,
Today I will be talking about a garment that is depopulating between young girls to become a must have for many illustrious fashion addicted. Essential in the years ' 40, was used under the skirts of women in high society, precious to inflate and give shape to their dresses. Today, they are the object of desire of every girl and woman on this earth.
Sentimental fashion: tulle skirt!
Sneakers mania: for every self-respecting fashion blogger!
Let's face it, we women, we love the romantic world and even the most romantic tendencies and janys rock love mix. I have good news for all those who love the skirts of tulle: the fashion world is literally insane for this romantic Cape. For this reason, the best stylists, they launched as a symbol of sentimental fashion the tulle skirt in all its various versions.
And you waiting for, you want to leave a room?
You don't need to look like a ballet dancer, a bride or the unforgettable Carrie Bradshaw (which has been shown to have an entire collection of dresses and skirts of tulle), but only to choose the right one for us.
But which one to choose?
The showcases have proposed many: short, long, colored pencil, pastel, candida, embroidered, and finally rock. You know, the tulle skirt is not the boss easier to wear for everyday, but if combined with a solid t-shirt or sweater won't steer you wrong.
Another trend this spring and summer: the belly uncovered. If you have a top and a flat stomach flat, then abbinateci a tulle skirt and no one can resist.
For a more bon-ton, you can use either a denim shirt a blouse with lace, the choice is yours.
For those souls rock, don't worry, the tulle skirt goes perfectly in a jacket in pelle…si know opposites attract!
I love the tulle skirts, I like to mix the bon-ton and that rock, is part of my personality.
I have selected different combinations that inspire.
Do you like the tulle skirt? If Yes, which kind do you prefer?
Kisses
-Ily-
-Sentimental fashion: tulle skirt!-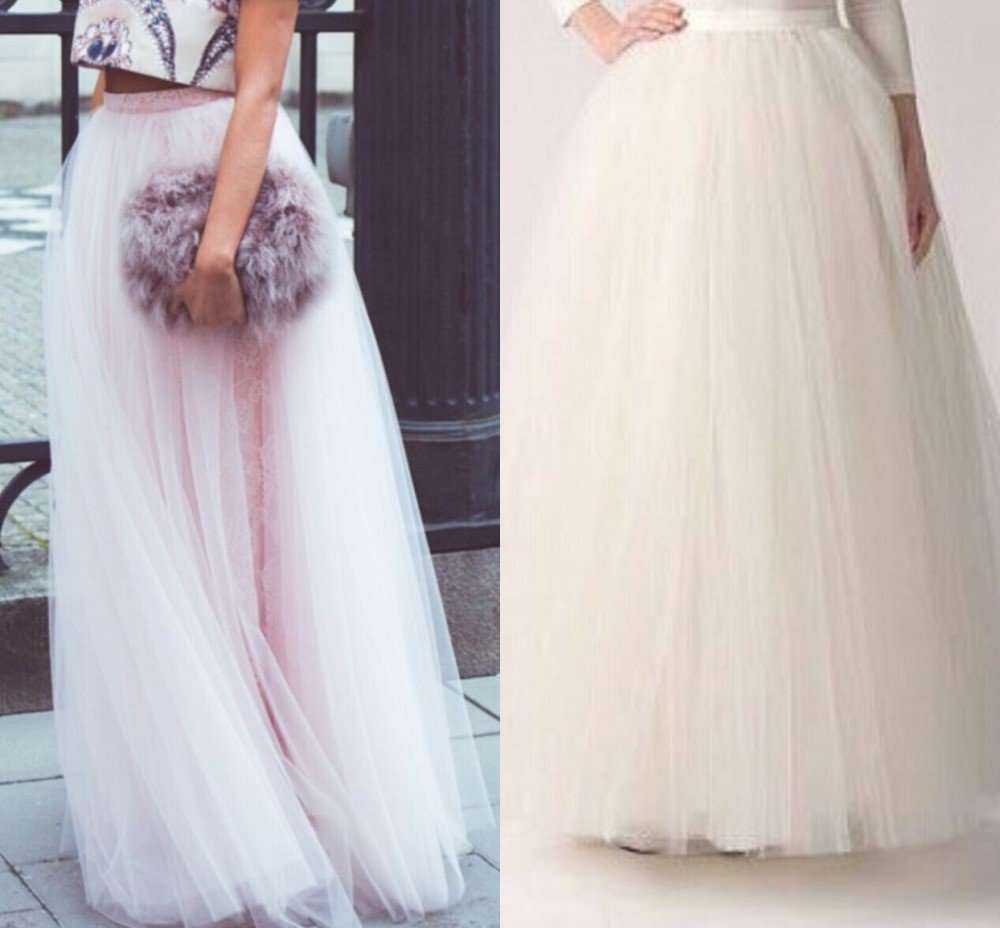 Follow us on:
For our daily misadventure find us on Instagram Stories:
Follow:
@thesprintsisters